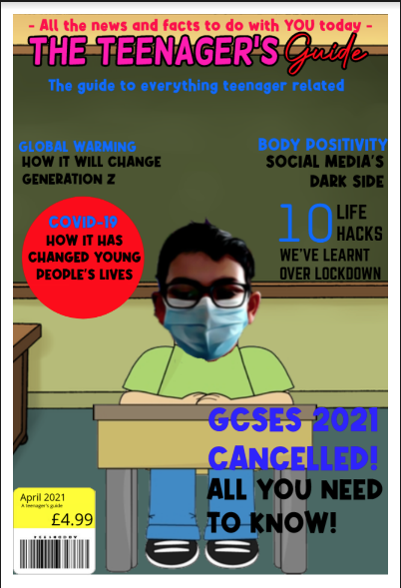 The print media has been in decline for over a decade, partly due to the advancements in technology.
The students below have created a new teen magazine aimed at educating and reflecting the issues facing many of our local teens. The issues range from social media to loneliness to the pressures of maintaining success.
We would normally expect this quality of work in Year 11 but these students managed this high level of production under the lockdown learning environment.
Adnan
Amaan
Eshaan
Hamza
Rubab
Safa
Sana